About Me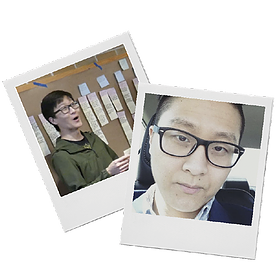 Hey, it's Kyle again. It seems that you want to know more about me. Well, let's see...
I am currently a masters student at the University of Michigan's School of Information, and my focus is User-Experience Design. This is actually my second time at U of M, as I studied Japanese and Anthropology as an undergraduate. Although I am a Michigan-native, I spent 4 years in Texas working as a business analyst, so grad school is a nostalgic return for me.
My goal is to create designs that are easy to understand, react as expected, and evoke positive feelings. Hopefully my site has conveyed my vibe to you.
In my free time, I enjoy reading, cooking, and playing vidya games. If you enjoy fried foods, golden age hip-hop and Simpsons episodes; the works of Suda51, and/or international travel, we'll get along great. Even if you don't, I'm sure we'll find something in common.